OK – so here we are. I have my Pi. I have a working wireless connection. What should I do? Well, the answer to that has been screaming in the back of my mind ever since I heard about this brilliant bit of kit. That's right – it's Media Centre time!
So, I've started with Raspbmc. I can honestly say that I'm VERY impressed. The majority of stuff just works. And works well. My Pi's been running for about 24 hours now, idling at about 15% CPU. I can switch over at any time, it responds immediately, lets me control it using my Android phone – hell, it even lets me use my SAMSUNG TV REMOTE to control it. And at the risk of repeating myself – it all just works.
This is what it looks like: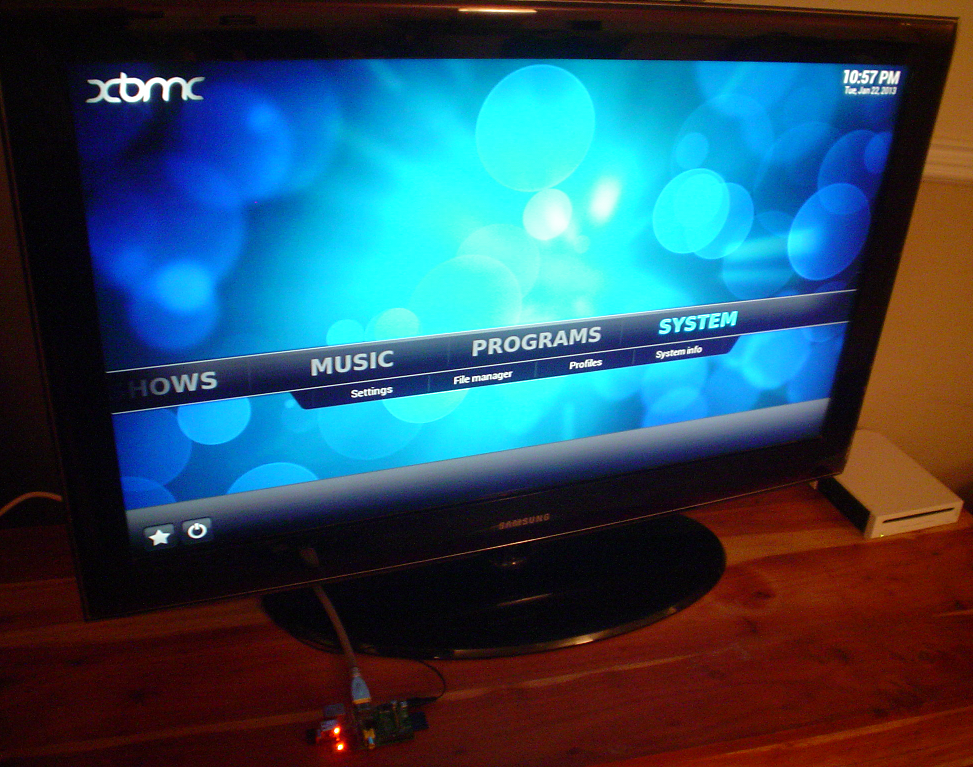 And this is how I did it.
NOTE: YOU'LL SEE THAT THE ABOVE LINK WILL TAKE YOU TO WWW.MYRASPBERRYPIEXPERIENCE.COM. I'M MOVING TO A DEDICATED DOMAIN - YOU'LL BE ABLE TO FIND ALL PREVIOUS CONTENT THERE, ALONG WITH NEW POSTS.